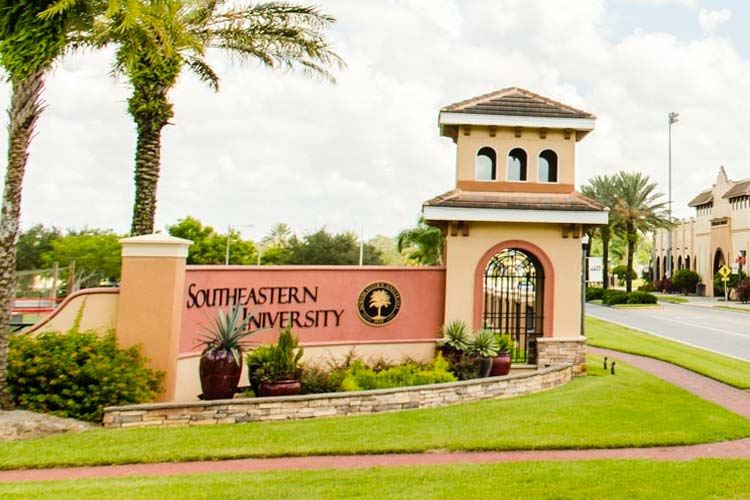 About University:
Southeastern University, situated in Lakeland, Florida, is a private Christian liberal arts institution. Founded in 1935 and affiliated with the Assemblies of God, the university is committed to providing a Christ-centered education. It offers a diverse range of undergraduate and graduate programs, fostering holistic growth.
Application Deadline:
The application process is currently open at Southeastern University. However, applicants are advised to monitor program-specific and scholarship-specific application deadlines.
Scholarship Details:
University/Organization: Southeastern University
Course Level: Bachelor or Masters
Scholarship Award: Tuition fee
Access Mode: Online
Nationality: International
Location: USA
Eligibility Criteria:
The scholarships are open to all international students who are identified as such. Applicants must meet the following criteria:
Be international students
Fulfill program-specific and scholarship-specific eligibility requirements
Application Process:
To apply for the scholarships, prospective candidates should:
Begin by applying for admission through the university's online portal
Prepare and submit supporting documents, including transcript evaluation, affidavit of financial support, and English language proficiency scores
Benefits and Opportunities:
Selected international students will be awarded scholarships that contribute to their educational expenses, typically covering tuition fees. This opportunity not only aids in financial support but also fosters cultural exchange and academic growth.