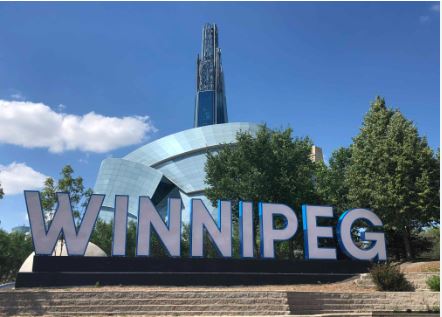 Winnipeg is the capital and largest city of Manitoba (Canada's fifth most populous province as of 2021) and the eighth-largest city in Canada.
This multicultural city with a vibrant arts scene, a diverse economy, and a rich history is located in the southeastern corner of the province, near the confluence of the Red and Assiniboine river.
Winnipeg is home to several professional sports teams, including the Winnipeg Jets of the National Hockey League (NHL).
With its great culture, Winnipeg has over 833,000 (Winnipeg population 2022) Canadians and immigrants residing in the city, but what is life in Winnipeg like for the average resident? Is Winnipeg a good place to live?
This guide takes a look at Winnipeg's key performance indicators, and whether it's a great place to live.
Life in Winnipeg
Newcomers choose to move to Winnipeg for many reasons. The city offers affordable housing, a low cost of living, and diverse employment options.
It also has a multicultural and diverse population. In addition to the city's great culture, you have access to a strong healthcare system and world-class universities.
Is Winnipeg a good place to live?
Winnipeg is a good place to live! The city has a lot to offer, from beautiful parks and rivers, a vibrant arts and culture scene, affordable housing, excellent public transport system to favorable government policies that allow businesses to thrive.
There are also plenty of job opportunities, and the cost of living is relatively affordable.
There is a strong sense of community in the city, and the people are friendly and welcoming.
The city is also home to many great schools and has a strong economy.
Whether you're looking for a big city or a small-town feel, Winnipeg is definitely worth considering.
The cost of living in Winnipeg is affordable.
One of the most important reasons why Winnipeg is a good place to live is the cost of living.
Winnipeg is very affordable.
The cost of living in Winnipeg is relatively low when compared to other major Canadian cities, which means you can stretch your dollar a bit further here.
Additionally, there are a number of free or low-cost activities and attractions available in the city, which allows you to live on a budget.
As a new resident, you can find a comfortable place to live for a fraction of the price you would pay in other major cities.