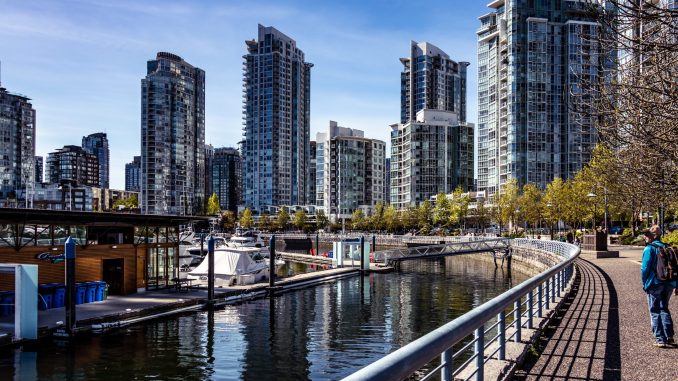 Vancouver often called "the Couve" is a coastal, seaport city on the mainland of British Columbia.
The city is located on the western half of the Burrard Peninsula and is bounded to the north by English Bay and the Burrard Inlet while to the south, it is bounded by the Fraser River.
Vancouver is situated 50 kilometers north of the US border on Canada's West Coast.
The city is known for its natural beauty, as it is surrounded by mountains and the ocean.
Vancouver is also a popular tourist destination, as it is home to many attractions, including Stanley Park, the Vancouver Aquarium, and Capilano Suspension Bridge.
Many people consider Vancouver to be one of the best places to live in the world.
And it's not hard to see why! Vancouver is not just a beautiful city but has a lot to offer.
From the stunning scenery to the great food and adventure, there's something for everyone in Vancouver.
And the city's downside? Very few to compare with what the city has to offer.
Let's take a walk down to learn more about Vancouver and whether or not it's a good place to live!
Is Vancouver a good place to live
Yes, Vancouver is a good place to live, the city is consistently ranked as one of the best cities in the world to live in, and it's not hard to see why.
With its stunning natural scenery, mild climate, and diverse population, Vancouver is a truly unique place.
Vancouver has everything you could want in a city, and more.
From the clean and safe neighborhoods, the amazing outdoors to the great food and nightlife, there's something for everyone in Vancouver.
Vancouver is home to some of the best restaurants in the world, so be sure to check out some of the local eateries.
If you're looking for something a little more active, Vancouver also has a great nightlife scene.
There are plenty of bars and clubs to choose from, so you're sure to find something to your taste.
And of course, no visit to Vancouver would be complete without spending some time outdoors.